Podlove Subscribe Button
Automatic downloads make podcast content easy to access and flexible to use. With them you create a strong bond between your podcast and your audience – and your listeners will never miss an episode. Our universal and easy-to-use Podlove Subscribe Button helps your listeners subscribe to your podcast with their player client of choice.

Click to subscribe
By subscribing to your podcast, your listeners will never miss a new episode. And with the Podlove Subscribe button all it takes are a few clicks.

Freedom of choice
The Podlove Subscribe Buttons helps your listeners by choosing a podcast player the want to subscribe your podcast in – and even suggests apps should they not have any installed on their device.

No feed worries
Your listeners don't have to know the feed address or what a feed is in the first place. They just hit the button – Podlove does the rest.
Give it a try! It's free
Every podcast is unique. That's why we developed three ways to use the Podlove Subscribe Button with your specific environment. Take a look at the three options below, or contact us, if none fits your publishing situation.

You are using the Podlove Publisher?
Cool! Then you can activate the Podlove Subscribe Button with a single step: Just activate the Subscribe Button in the WordPress Widget and you're good to go.

You are using WordPress without the Podlove Publisher?
If you're using WordPress with another podcasting plugin: We got you covered! Just install the Podlove Subscribe Button Plugin to use it in your WordPress blog.

You are not using WordPress at all?
No worries! You can use the generator below, to customize the Podlove Subscribe Button and generate your individual script for your website.
One Button To Subscribe Them All
The Podlove Subscribe Button is a simple web widget that every web site can use to make it super easy for users to launch an app or podcast cloud service and to handover the right feed URL. The button automatically checks the OS used and has a builtin podcast client database with the clients' capabilities and methods on how to pass feed information into it. This database is constantly updated when new clients show up or existing ones receive new functionality.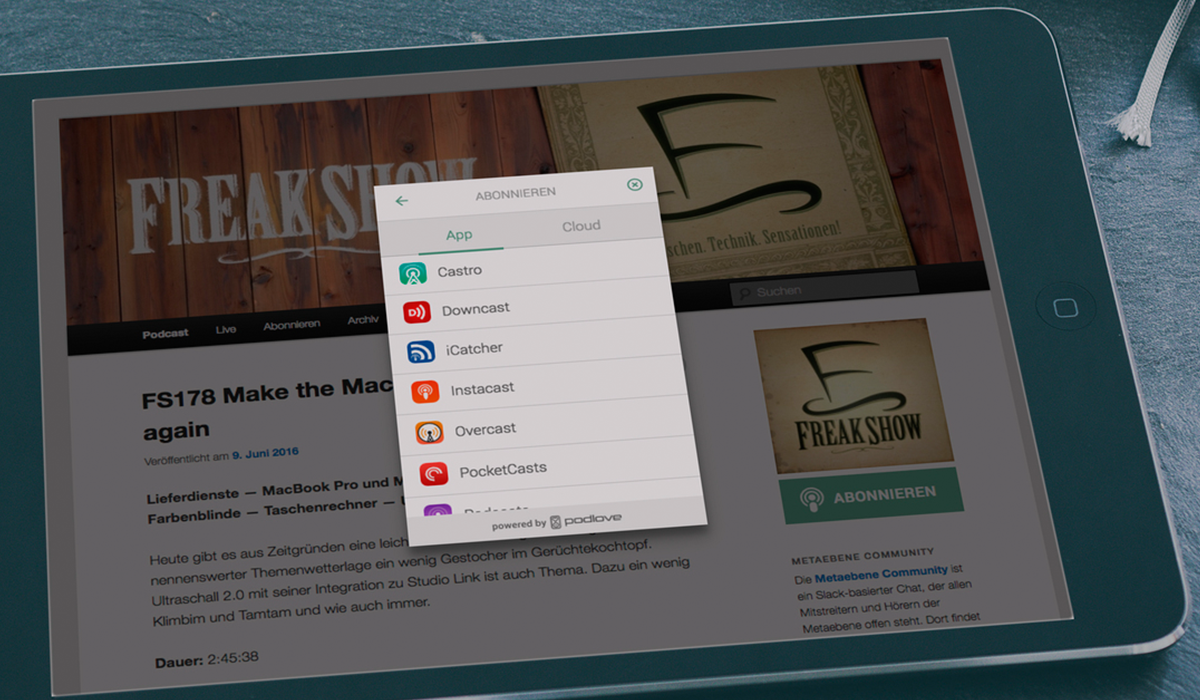 Several integrated clients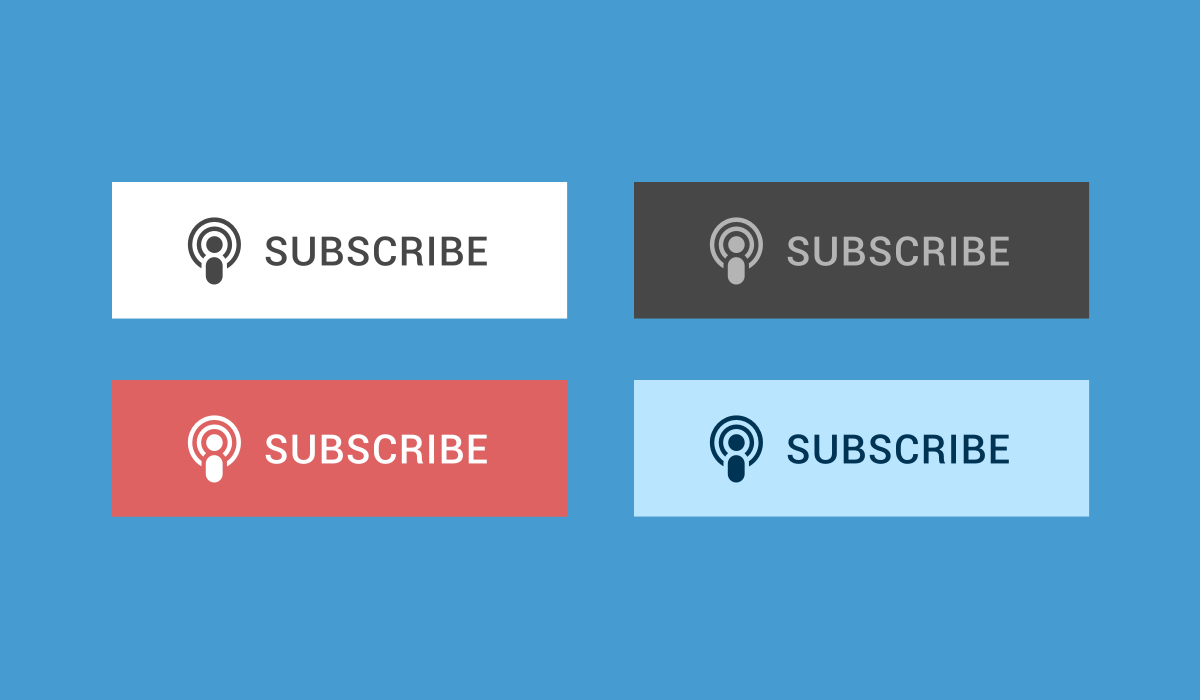 Smart color config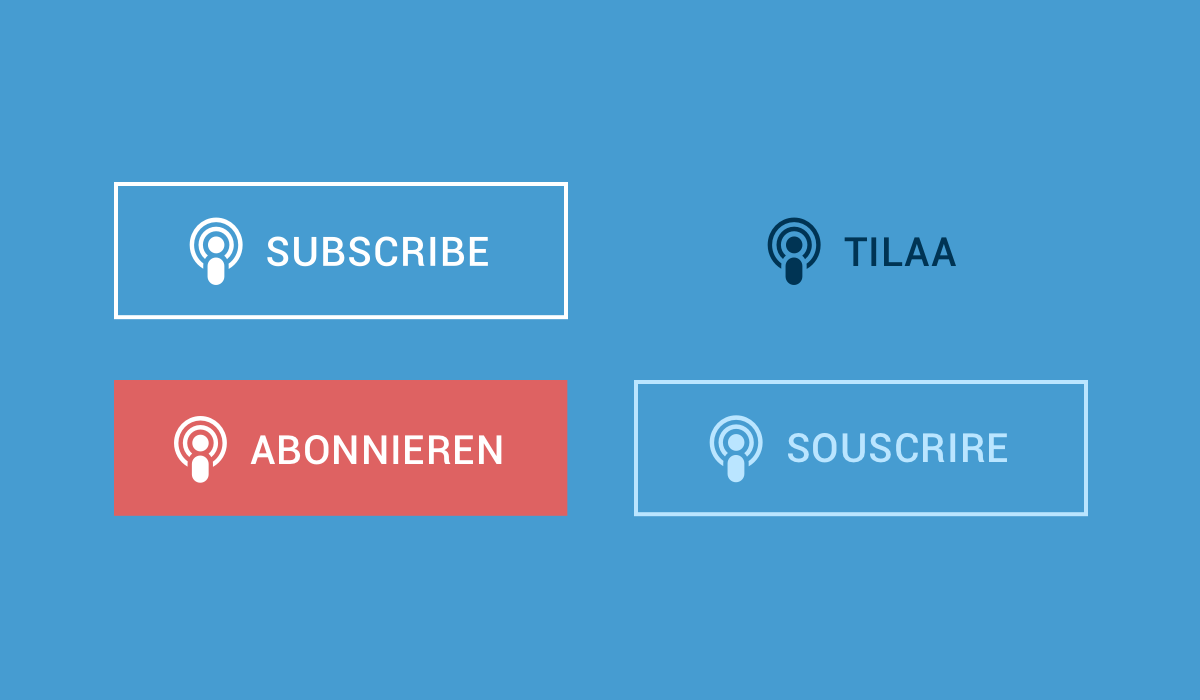 Multiple languages and styles: outline, filled, frameless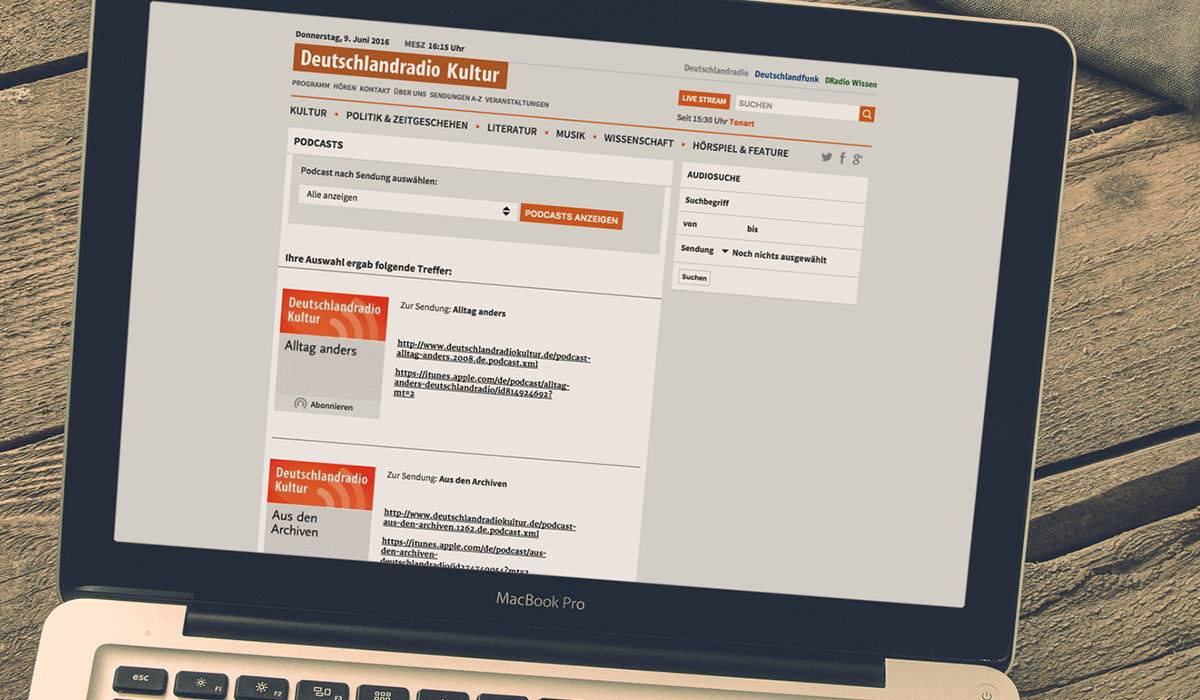 Integrate your cover and use your own button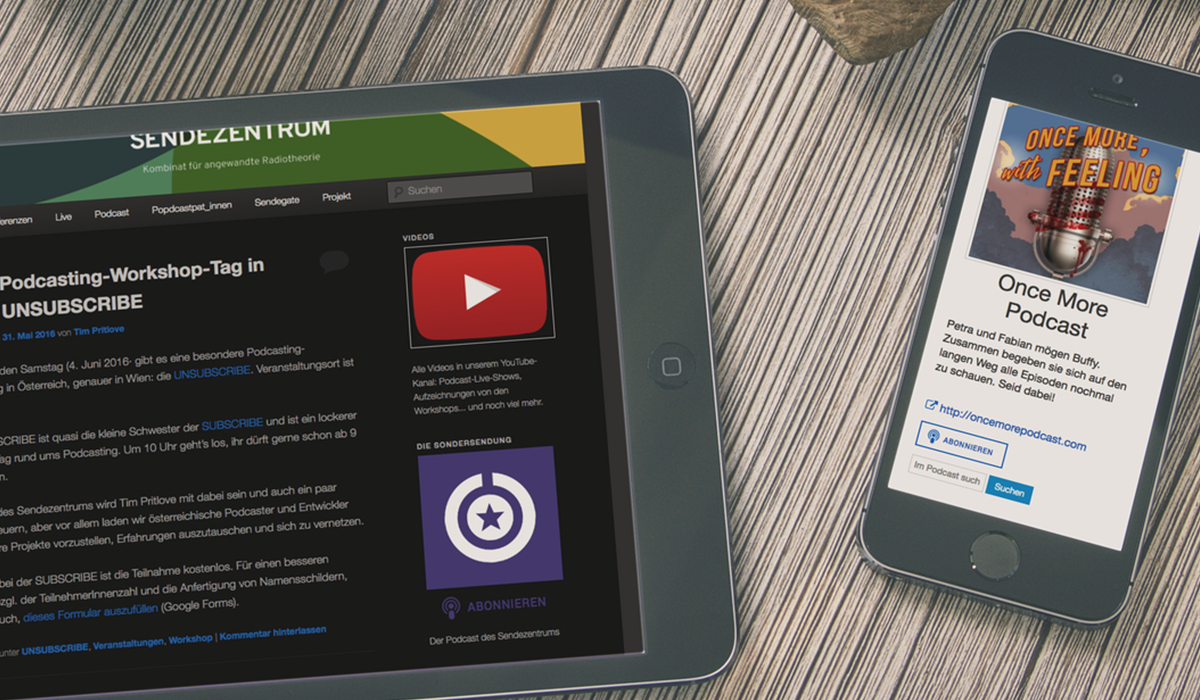 Multiple sizes: small, medium, big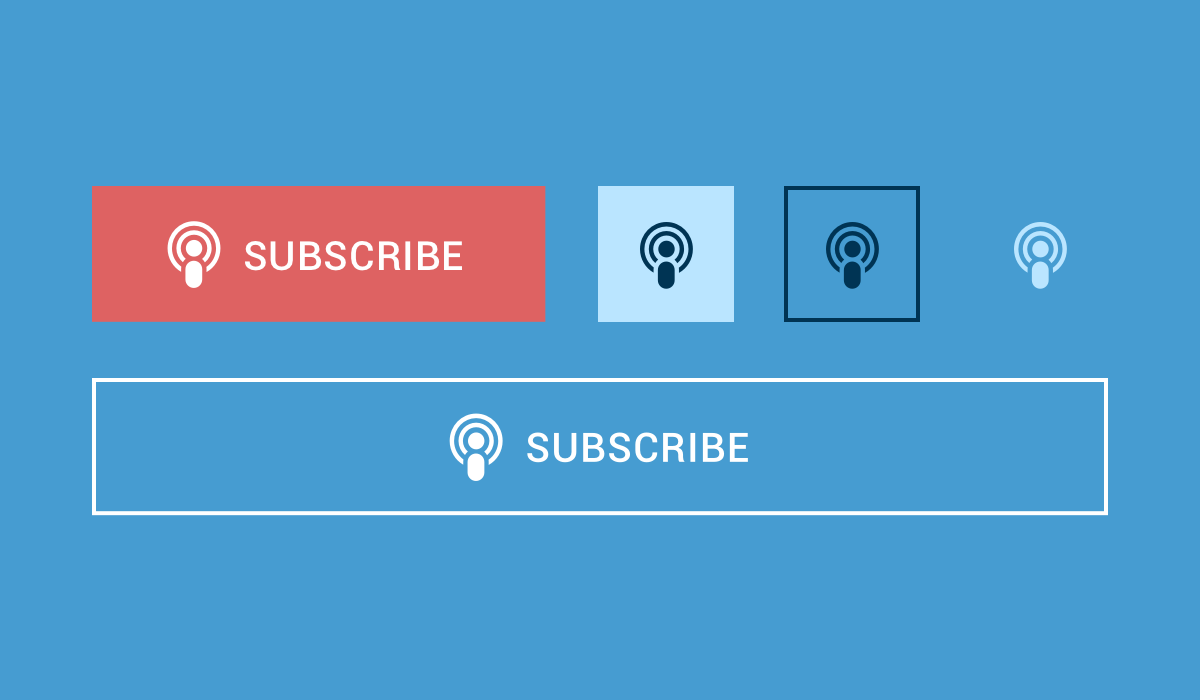 Multiple formats: standard, cube, auto-width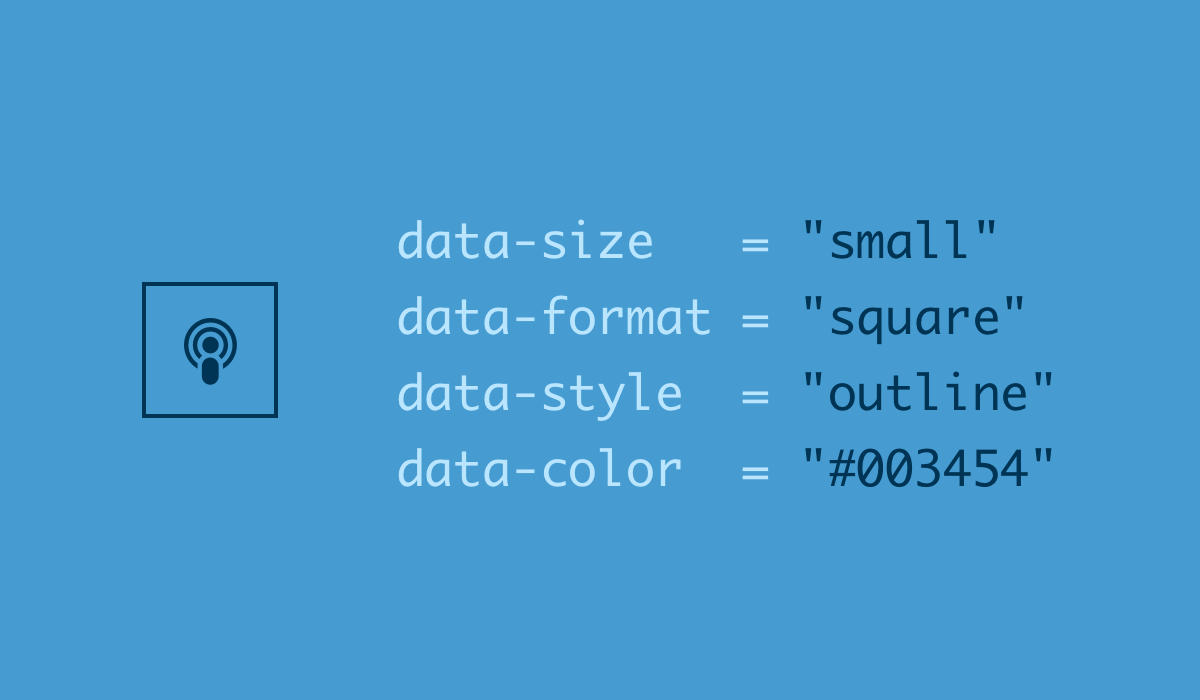 Easy configuration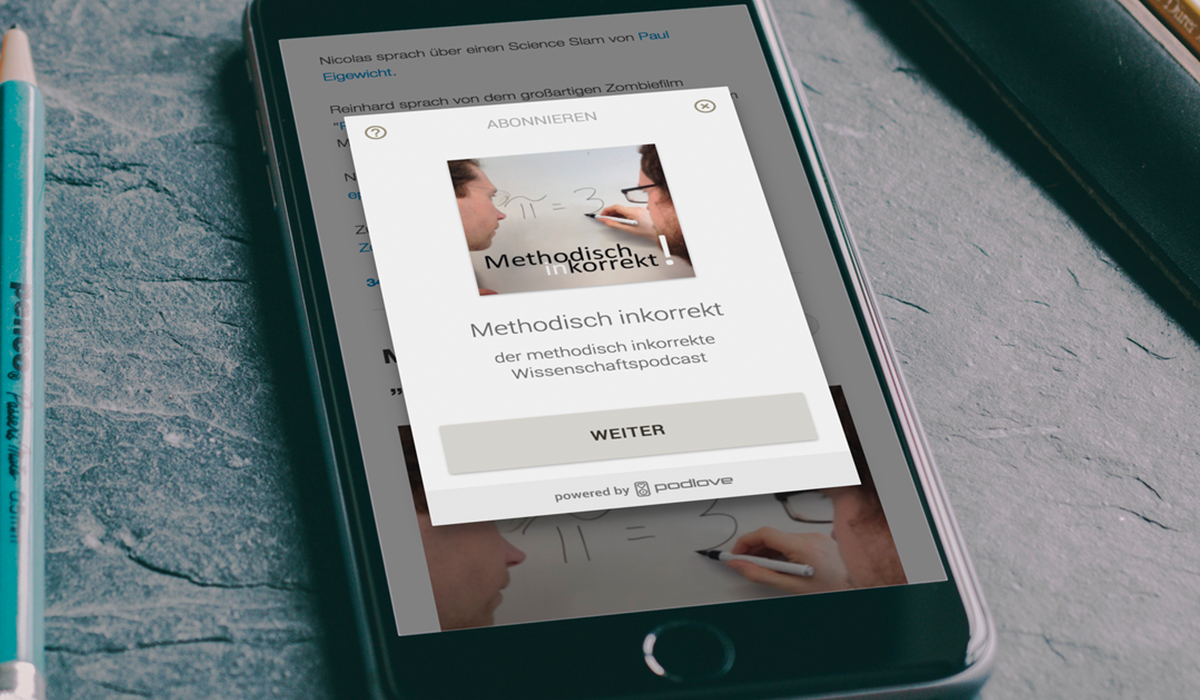 Works on desktop, mobile, and in the cloud
More Information about Podlove Subscribe Button
If you are interested in using or integrating the Subscribe Button, check here for more information:

Subscribe Button WordPress Plugin
This plugin allows easy inclusion of the Podlove Subscribe Button. Put it in your sidebar with a simple widget or include the button in pages or posts with a simple shortcode.

Activate the Subscribe Button within the Podlove Web Player
The Podlove Web Player WordPress plugin offers an integrated Subscribe Button for easy subscription to your podcast.