Posted on November 01, 2023 by Eric Teubert
Podlove Publisher 4 Release
It's finally here! With Podlove Publisher 4.0 we're releasing the next major version of our WordPress plugin. We've worked on many new…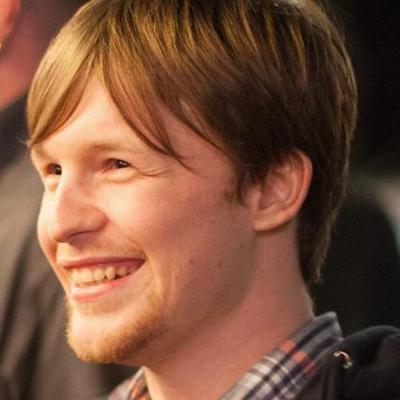 It's finally here! With Podlove Publisher 4.0 we're releasing the next major version of our WordPress plugin. We've worked on many new features and refined existing ones.
Before Upgrading, make sure you are running at least PHP 8.0 as this is the new requirement for Podlove Publisher 4.0. If you do need to upgrade your PHP, consider upgrading to an even higher version. The recommendation for the upcoming WordPress 6.4 is PHP 8.1 or 8.2.
Thanks for everyone who tried out the Beta version giving us valuable feedback. So here it is, the new version of the Publisher!
As always, everything that's new can be found in the Changelog, but in this blog post each member of our team will take the opportunity to highlight one feature he or she thinks is really cool. So here we go:
Martin
The first thing you will notice is the completely new designed episode page where you create new episode entries and edit existing ones. Our main goal was to make it more evident what part of your data you are working on and bring some color and clarity to this screen. Furthermore, your progress while editing the page is now saved immediately so you don't lose any work you made by accidentally navigating away from the page or closing your browser without saving.
Alex
It's now possible to add new contributors directly from the episode details page. Until now you had to leave the screen, head over to the Contributors section of Podlove, add your guest or new team member and then select him on the episode page. No more! From now on you can just add your regulars as usual but you can also just create a new contributor right there, fill in some basic details and are good to go. You can still add all the contact info, image and accounts for that person in the Contributors view, but now you can finish editing the episode page first before going there. Feels good, doesn't it?
Eric
One of the biggest new features is and old friend: We finally brought Multitrack capabilities to the Auphonic module so you can now create and start your Multitrack productions from within the Publisher without having to leave WordPress. As you choose one of your presets from the list you'll notice that the ones that are Multitrack productions now say so on the button when you create the new production. You are now able to upload a track for each of your participants to benefit from Auphonics nifty sound algorithms that work best when you only have one speaker on each track. We kept the module quite simple but if you want to adjust the many knobs and buttons that the Auphonic service offers you can jump off to the Auphonic page and finish your settings there. The new module in Podlove really shines if you take your time beforehand in setting up your presets in Auphonic and from then on you just have to upload the track files for each episode in Podlove and everything just works in the background. And of course you still can choose to automatically publish the episode when Auphonic is done. We think this is a big improvement since more and more podcasts discover the power if Multitrack recording.
Dirk
We've worked on a lot of the APIs and the Related Episodes feature that's really handy if you have a podcast that's been around for some time. You can now easily select episodes from your catalogue that have relevance to the one you are about to publish. These episodes will be shown next to the Web Player so anyone who's listening to the episode may find another one that might be interesting to them. You can easily select and deselect the episodes you want to showcase. Once selected they show up beneath the selection field. Play around with this feature and show the gems hidden in your archive to people discovering your podcast for the first time (maybe even your "Episode Zero" if you like!).
That's it from us and our thoughts on the new release. As always we're now interested in hearing from you: What do you think of this release and is it in line with your workflow? Versions 4.1 and more are coming so we need your input on what to include in it.
Until then: Happy podcasting with the new Podlove Publisher 4.0!
Eric Teubert
Backend Developer